The Point magazine Top Ranking
Rothschild Foundation: always better for refractive surgery between 2004 and 2016 according to the point
The myopia 2016 point standings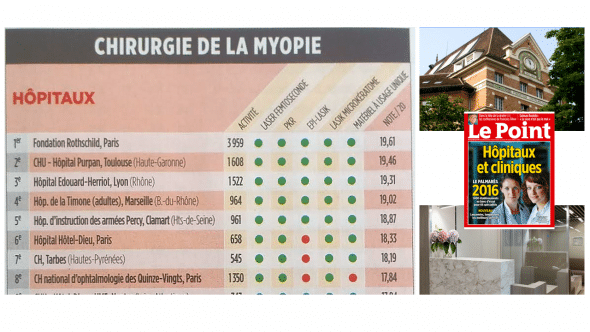 Rothschild Foundation: always better for refractive surgery (myopia) according to the Point
The Rothschild Foundation was classified in 2016 first in refractive surgery (myopia surgery) for the 12th consecutive year among french institutions for top hospitals 2015 of the Point newspaper: this national ranking featuring the best centers and hospitals in each specialty whose Ophthalmology and refractive surgery is published every year: it has ceased to identify refractive surgery in 2017. The Rothschild Foundation was thus constantly ranked No. 1   for myopia and occupies the best places in cataract surgery (placed between the first and fourth place)  The Rothschild Foundation was ranked number 1 in the charts 2011/2012 of the Nouvel Observateur (top hospitals and clinics Paris island of France), and also occupies the first place in the classification of the Figaro the magazine is published in 2013. This constance testifies to the excellence of the Rothschild Foundation in the field of refractive surgery and the cataract surgery.
Ranking 2015 of the first centres for refractive surgery (myopia surgery)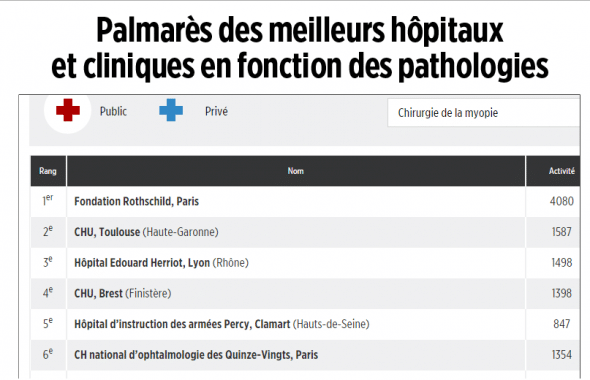 2014 ranking of the best centres for myopia surgery:
See the result of the editions 2007, 2008, 2009, 2010, 2011,... the list of hospitals published annually by the newspaper "The Point" for refractive surgery (myopia surgery).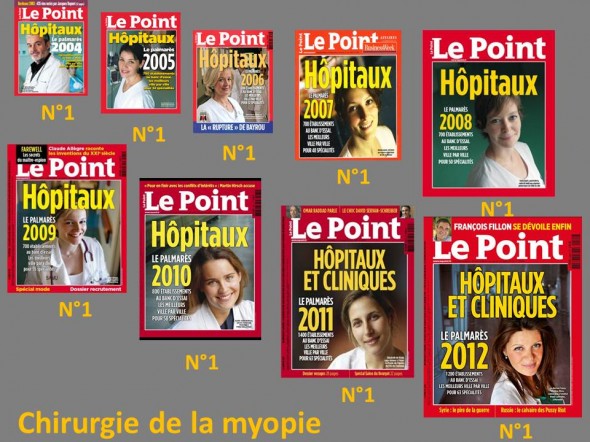 One response to "ranking the Point"