Media Press TV
Emission "Allo Docteur", France 5, 12 November 2018
What any myopic must know, Le Figaro, 3 September 2018: Short-Sightedness Figaro
Show "Hello doctor", 5 France, 6 September 2016
Show "Hello doctor", France 5, 18 September 2015
Show "Public Science", France Culture, May 22, 2015
"Will all become us short-sighted?
Folder Science and life, "all short-sighted, the reasons of an epidemic."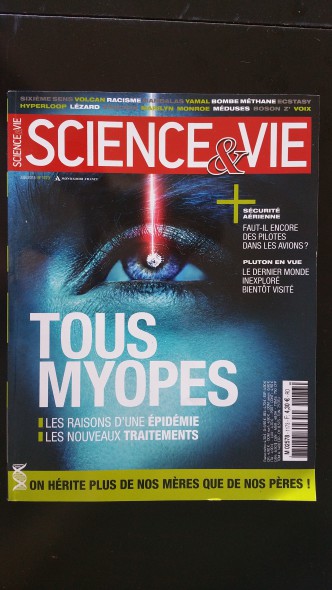 Article: "eye surgery, clearer", Magazine land, March 2014: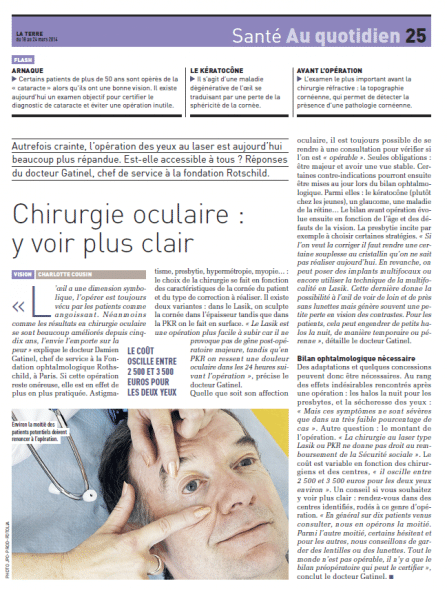 Eye surgery see clearer D Gatinel the Earth 2014
Show "Hello doctor", France 5 (March 12, 2014), dedicated to the cataract surgery - guest Dr. Damien Gatinel
Science and future, March 2014: hospitals: 600 advanced services
This file contains a list of the best services for myopia surgery and the cataract surgery: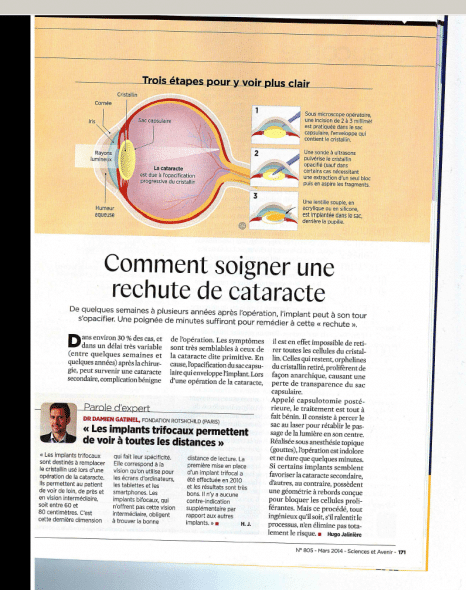 In 2014, I see it! Article Parisien (Magazine), January 17, 2014
In 2014 I see clearer - myopia laser surgery
Science magazine and future, February 2013. Vision Special issue


Broadcast Radio "Is done to agree", RTL, December 21, 2012: theme: "age-related eye diseases: cataract, glaucoma, AMD.
http://www.RTL.fr/emission/on-EST-fait-pour-sentendre/ecouter/on-EST-fait-pour-s-Entendre-du-21-Dec-2012-les-maladies-oculaires-liees-au-vieillissement-cataracte-dmla-glaucome-7756149553
"Hello doctor" TV show, France 5, 16 October 2012. Presbyopia

"Hello doctor": January 26, 2010 issue. France 5. The show's theme: presbyopia surgery: here or download: Consultation for presbyopia surgery